InnoSilicon S11 - Sia ASIC Crushes Competition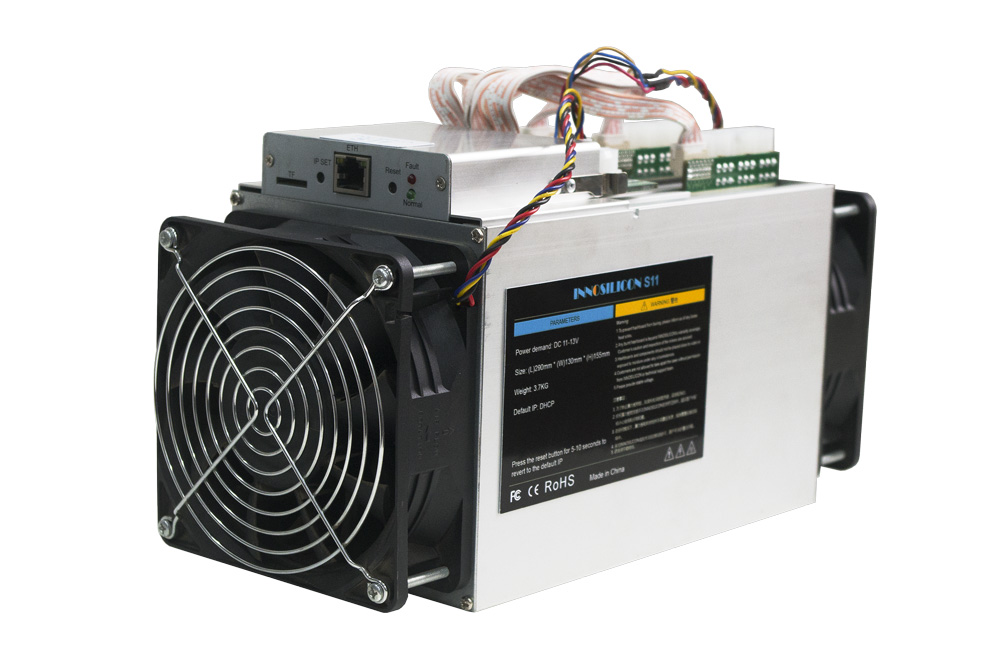 It was only a matter of time before other ASIC miner manufacturers come out with machines to compete with the Bitmain AntMiner A3. InnoSilicon just release it's S11 Asic Miner for SiaCoin. When the A3 came out there was an initial profit of $1000 or more a day but has since settled far below the $40 a day mark and is continuing to shrink. The S11 in part will exponentially speed up the decline in profitability of the A3.
The A3 had the following specs:
1275 Watts (+/- 7%)
815GH/s (+/- 5%)
$2375 USD
Meanwhile the new InnoSilicon S11 boasts the following specs:
1380 Watts (+/- 8%)
3.83 TH/s (+/- 8%)
$3500 USD
To fairly compare lets take a look at ROI if you purchased one of each right now and turned it on. For the A3, if we forget that the difficulty is going to go WAY up, we're looking at 9.7 months to pay back your investment after calculating in electricity costs ($0.08 /kWh) which is cheaper than you're probably getting right now.
Now, lets look at the S11, on the other hand will take 2.4 months to earn back your investment. This is BY FAR the best Sia ASIC on the market. It's not even close. I can only assume that Bitmain has a faster ASIC they're already using right now that they haven't sold to us yet.
Contact us today for your ASIC Colocation.