LightSpeed Launching Liquid Immersion Miner Cooling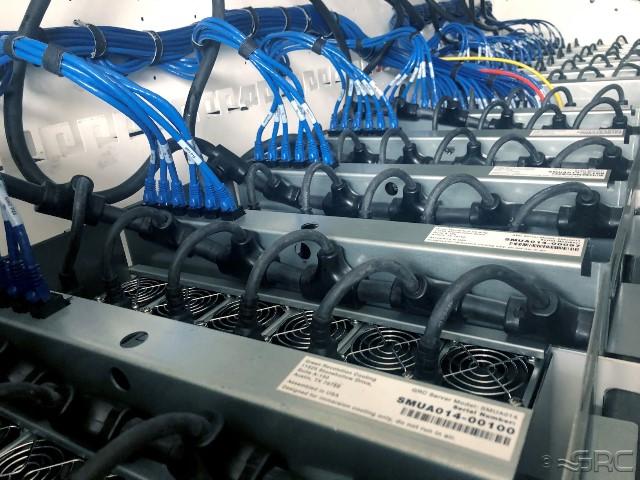 Medina, OH (Feb, 27th 2019) – When March arrives, LightSpeed Hosting's latest data center will be hosting customers with technology leading liquid immersion cooling systems. Its new service
allows for high density servers, cryptocurrency miners, and video rendering equipment to be submerged in mineral oil tanks that provide a constant temperature by cooling through the circulation of non-conductive oil instead of air. This methodology is proven to deliver higher efficiency, encouraging end customers to reach for higher limits with their hardware than possible with conventional data center cooling strategies.
LightSpeed Hosting's initial customers for the service will be utilizing it for cryptocurrency mining and AI computational work. The first miners to capitalize on this service will rely on a server form-factor like the SC1 Immersion cryptocurrency miner from Obelisk. A designer and
manufacturer of mining hardware, Obelisk is one of the first companies to custom fabricate miners specifically for immersion cooling. Other miners, such as the Spondoolie's SPx36 miner, will also benefit due to its density and form-factor. Current metrics for most miners demonstrate a 45% efficiency gain. This is roughly a 25% increase in hashrate by overclocking and another 20% savings in electrical/cooling costs.
The addition of liquid immersion cooling gives LightSpeed Hosting another competitive advantage, as it already has a large base of first- and second-generation air-cooled Obelisk miners.
"Our customers love LightSpeed's incredible customer service," said Ken Carpenter, Vice President of Sales at Obelisk. "Its service teams are some of the most knowledgeable I've ever worked with and – no pun intended – practically perform at light speed. Miners are setup quickly and any issues are debugged and resolved efficiently by their highly-technical and friendly staff. They are a prime example of what a co-location service should be."
Obelisk is excited to recommend LightSpeed's offering that employs its newest immersion miner. "We're confident that our customers' new Obelisk SC1 Immersion miners will be in good hands," says Ken, "and customers can anticipate a faster return on their investment."
About LightSpeed Hosting
Headquartered in Medina, Ohio, and offering data centers in Valley City, Ohio and soon Fayetteville, Georgia; LightSpeed Hosting delivers state of the art colocation, cloud, and connectivity services. LightSpeed is one of the very few traditional data center companies working to legitimize hosting of high density, high touch and rapidly changing markets such as crypto mining, AI rendering, Video Rendering and others.
POSTED BY Joshua Holmes IN GENERAL ON